Shirley Property Management
Let Us Manage Your Shirley Rental Property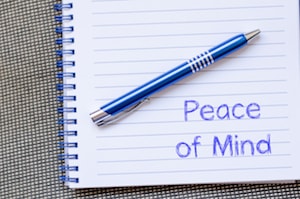 We offer a full range of property management services tailored to you as an investor, homeowner, or landlord. We have an extensive porfolio of properties in the Shirley area.
The Benefits of using Greenaway Realty Property Management
No hassle management
Automated owner statements
Online Owner Portal Access
Industry leading marketing tools
24/7 maintenance request handling
Prompt Response to Tenant Requests
Low vacancy rate
Low time on market
Industry specific local knowledge
What we do as your Shirley property manager:
Fill vacancies
Advertise your rental
Handle tenant inquiries
Background and credit investigations
Application processing
Lease signing
Full service repair
Rent collection
Accounting
Coordinate Evictions
Inquire About Our Services
Explore What We Do
As your Shirley Property Manager
---
Evaluate the property and determine an accurate rental rate

Perform detailed documentation of the interior and exterior including photos
Offer recommendations on repairs and cosmetic improvements that optimize monthly rent while providing good ROI.
Gather data on rental rates in the area and work with owners to determine the optimal rental rate. Rent research will vary but should include looking at the recently rented comparable according to size and type.
Discuss with owners the pros and cons of different policies such as accepting pets, allowing smoking etc.
Implement rent increases in accordance with the Residential Tenancy Act and obtain owner approval.

Market the property for rent

Prepare move in package and keys cut, etc.
Ensure the home is Clean and at its best condition
Ensure that landscaping in sufficient, optimizing curb appeal
Create ads tailored to the property and advertising medium. Some of the mediums commonly used are: company website, paid and free rental listing websites, print publications, Signs, Flyers, Work with other Realtors and Leasing Agents to find a tenant.
Field calls from prospects for questions and viewings
Meet prospective tenants for showings throughout the week and weekend.
Provide prospective tenants with rental applications

Tenant Screening and Selection

Perform a background check to verify identity, income, credit history, rental history, etc.
Inform ALL applicants success & unsuccessful

Tenant Move In

Complete lease agreement (Prepare Form Ks for Strata Managed Properties)
Confirm move in date with tenant
Review lease guidelines with tenant regarding things like rental payment terms and required property maintenance, etc.
Ensure all agreements have been properly executed
Perform detailed move in inspection with tenant and have tenant(s) sign a report verifying the condition of the property prior to move-in. The software we use creates consistent data capture for property including pictures eliminating any discrepancies as to damage and condition.
Collect first month's rent and security deposit
Provide Tenant with Mobile friendly portal simplifies communication, streamlines maintenance and reduces delinquencies
Maintain good tenant relations and communications.

Rent collection

Receiving rent and handle delinquent accounts
Take Immediate Action on late payments
Prepare, post and follow up on any Notice to Tenant that would be required
Evictions / Legal

Deal with the Residential Tenancy Board on your behalf if necessary
Filing relevant paperwork to facilitate disputes and/or arbitration
Representing owner in attending Arbitration

Inspections

Perform periodic inspections (Inside and outside) on a predefined schedule looking for repair needs, safety hazards, code violations, lease violations, etc.
Available to you 24/7 on your Private Owner Portal all inspection reports on the condition of the property
Vacant Properties received weekly inspections

Financial

Secure electronic banking is available to owners and tenant, including electronic deposits & payments
With our detailed financial reporting tools, it's never been easier to keep tabs on your investment. Log into your owner portal to view statements and stay in tune with how your investment is performing.
Monies are held in a Trust Account and audited by Superintendent of Real Estate

Maintenance and Repairs

Provide and oversee maintenance items with reputable and qualified trades, we do not mark up the invoices
Preventative maintenance tailored to meet with the owner's needs
Assign jobs to different parties (in-house employees, handyman and professional contractors) based on who will do the best job for the best price. Quotes are required on all maintenance and repair expenditures that exceed your pre-authorized limit (excluding Emergency Repairs)
Hire, coordinate and supervise any required grounds maintenance or regular maintenance contracts
Conduct annual fire alarm inspections as accordance to the Act
A Property Manager will be available for emergency calls 24 hours and day 7 days a Week
Provide Tenant with access to online Maintenance Reporting System

Tenant Move Out

Conduct Move out with Tenant(s) completing a move out report
Provide tenant with a copy as well as estimated damages
Return the balance of the security deposit to the tenant
Forward any portion of the owner's portion of the tenant deposit to the owner or hold in owner reserves for repairs.
Arrange and supervise the completion of any required cleaning, repairs, etc. for subsequent Tenancy.
Arrange re-keying of the locks if necessary as per the Residential Tenancy Act.
Put the property back on the market for rent as soon as possible to avoid or minimize any vacancies
Discover Shirley

Sooke's popularity as a scenic tourist destination has existed for generations. Well-known destinations in Sooke, such as Whiffin Spit Park, the Sooke Potholes Regional Park and adjacent Sooke Potholes Provincial Park attract visitors both locally and from around the world. Sooke is also home to the Sooke Region Museum and Visitor Centre; where visitors and locals are able to get information on regional attractions and history. The area's popularity has increased as a base for visiting the wilderness parks of Vancouver Island's southwest coast — the West Coast Trail and the Juan de Fuca Provincial Park which includes the now highly popular Juan de Fuca Marine Trail. Sooke, BC is also famous for its beaches just on the outskirts of its neighbouring communities such as Shirley and Jordan River. These beaches include Sandcut, French beach, Fishboat bay, China beach, Mystic beach and more.
Back country recreation, or off-road recreation brings a constant stream of 4X4s, quads, ATVs, dirt bikes and home built off-highway vehicles through Sooke as people search out back country access. Hundreds of kilometres of logging roads thread through the hills north of Sooke in the Rural Resource Lands of the Juan de Fuca electoral area, enabling access to several community lakes and small reservoirs. Two large reservoirs, Bear Creek and Diversion, are popular destinations north and west of Sooke.
Mountain biking is growing in popularity in British Columbia, and Sooke is establishing itself as a destination for the sport. Local advocacy groups such as the Sooke Bike Club are working to have areas such as Broom Hill set aside as parkland.
The Galloping Goose Regional Trail, part of the Trans-Canada Trail, runs through Sooke and is a popular cycling route to Victoria.
Source Wikipedia
Areas We Serve